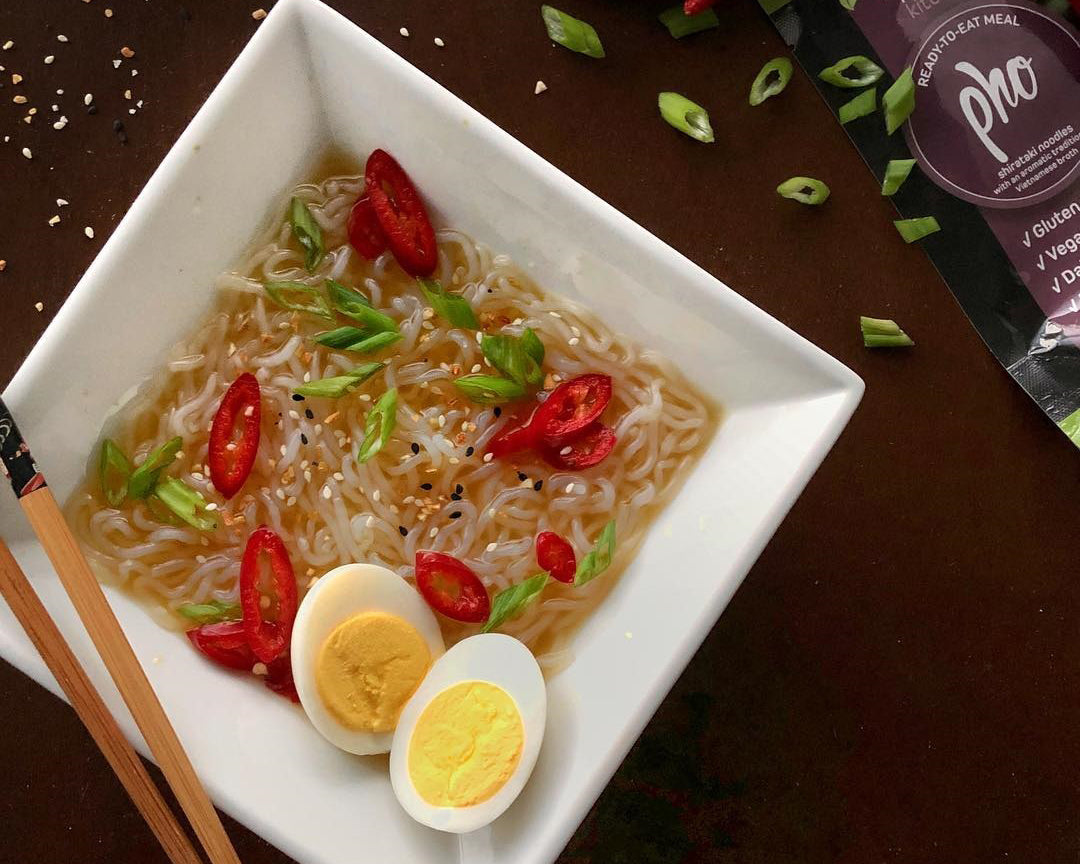 Tonight's delicious dish comes from Ambassador
! She's showing us how easy our Ready-to-Eat meals can be customized into the entree of your low-carb dreams!
Our Ready-to-Eat meals come in a variety of flavors are all vegan, non-GMO, gluten free, grain free and paleo friendly! Green Curry! Thai Tom Yum! Vegan Japanese Curry! Vegan Spaghetti Bolognese! Spaghetti Marinara! Delicious, easy and healthy! You can get them here: ---> Ready to Eat Miracle Meals
Charlie picked our Vegan Pho and added her own choice of veggies and protein! Follow Charlie on Instagram for amazing meals at @trainingwithcharlie! Here's how she made our featured meal:
"What solves all of life's problems? Ok...yes you're right. Peanut butter is pretty wonderful, but what else? It's warm, cozy, and has a kick of spice...pho of course 
🍲!!! This soup always makes me happy after a long day. It especially makes me giddy because it takes less than 5 minutes to make AND I get to eat a mega bowl of it without being in a carb coma afterward!"

INGREDIENTS:

1 bag Miracle Noodle Ready-to-Eat Vegan Pho
1 stalk chopped green onions 
1 large red chili pepper 
1 hard boiled egg 
Top with sesame seeds

DIRECTIONS:

Prepare noodles and broth according to package instructions. I used the microwave to heat the broth mixture, noodles, and water. Once hot, add green onions, chopped chili, and sliced egg. Top with sesame seeds and enjoy! Dinner in a snap!