Miracle Rice, Chicken, and Bean Bowl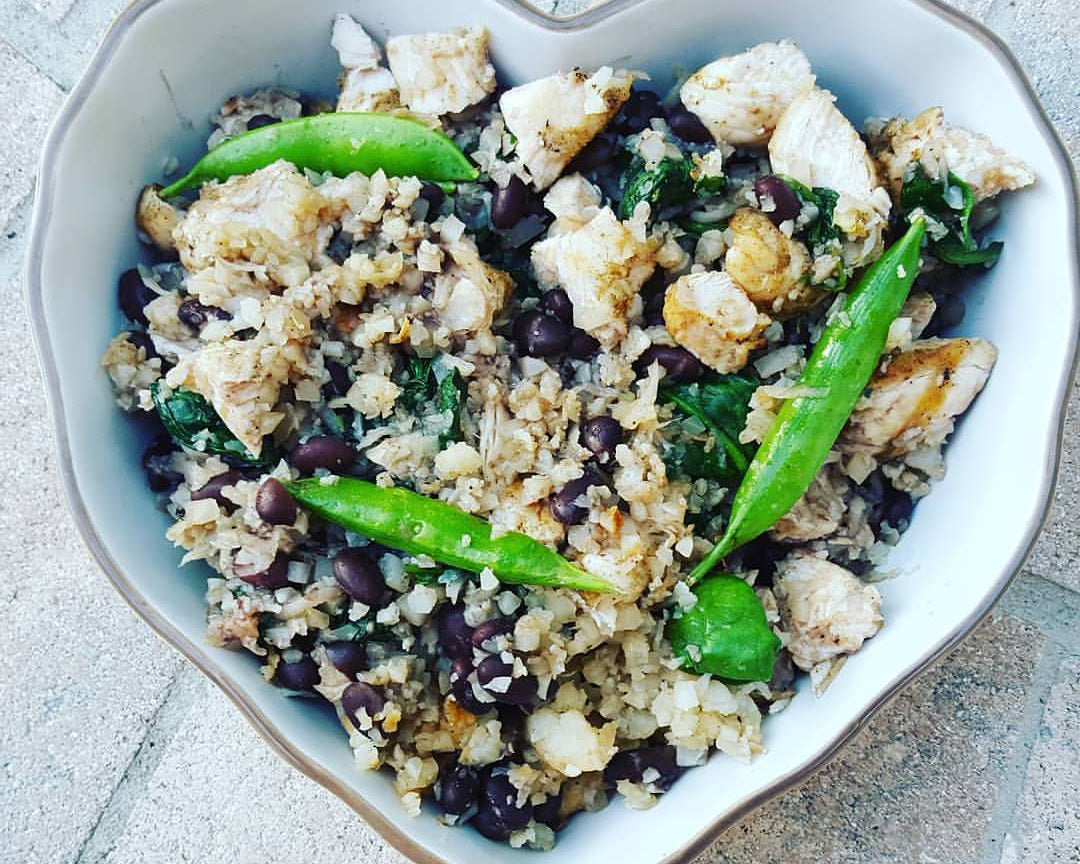 Miracle Noodle has a rice option, and it's amazing! Check out what our Fit Miss Ambassador Nia Kaye cooked up to fuel her workout with our low-carb rice, chicken, and beans!
"Getting in my pre-workout meal outside before it rains a very tasty chicken burrito bowl." --- Nia Kaye AKA @benchpressingbaubles on Instagram.

INGREDIENTS:
1 pack of Miracle Rice, rinsed, boiled for 2-3 minutes and drained
1 serving black beans, rinsed and drained
A handful of sugar snap peas
100 grams of grilled chicken (I seasoned with a fajita spice mix)
100 grams of spinach, wilted in a non-stick pan
1 tablespoon of Trader Joe's green dragon sauce
DIRECTIONS:
1. Mix it all up and devour!