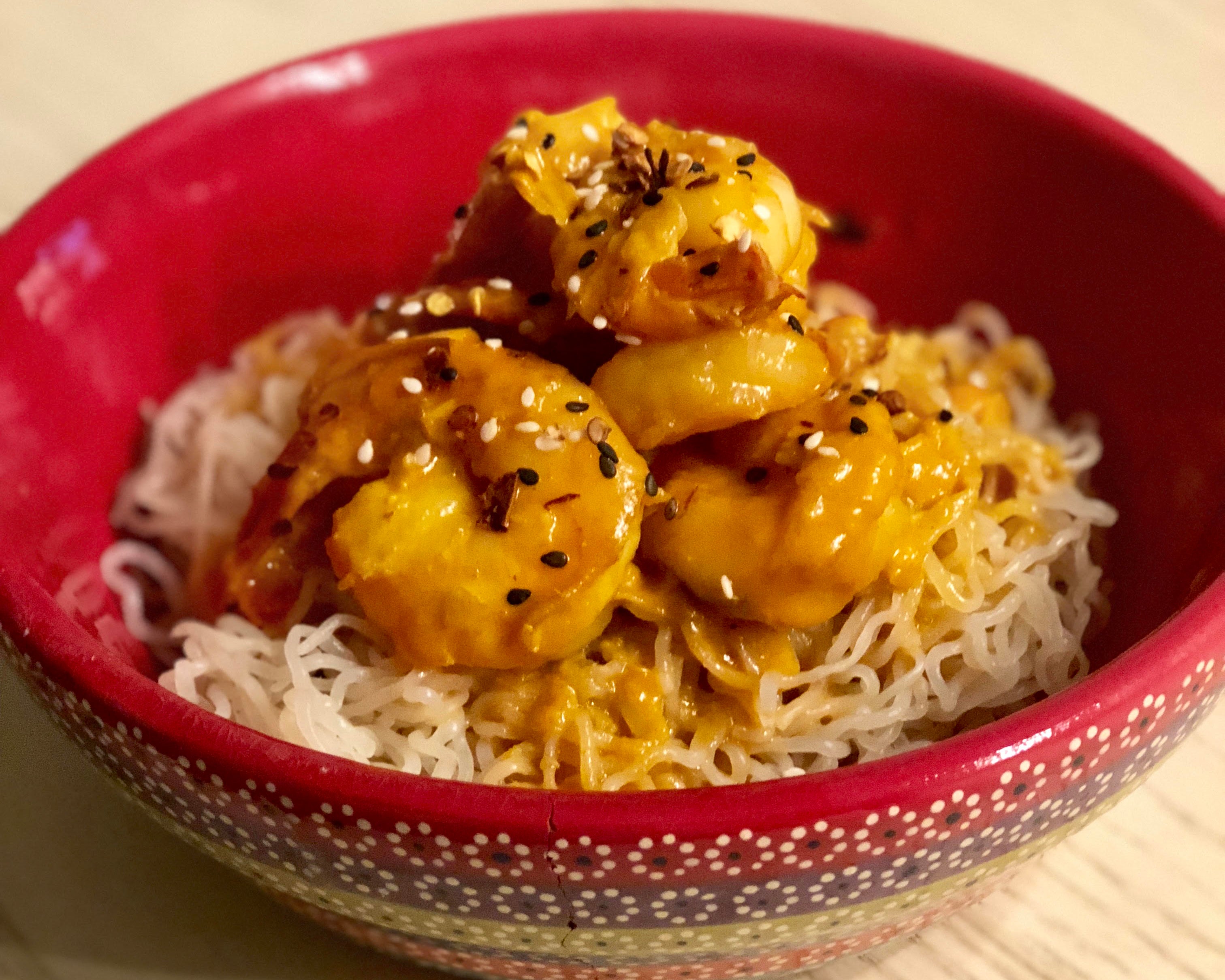 This flavorful dish comes from Miracle Noodle Fan,
! She loves spending time in the kitchen making flavorful and healthy meals.
You can find Catherine on Instagram at @kaki_ts! Make the same dish using our Angel Hair or Capellini!
INGREDIENTS:
400 grams shrimp

1/2 onion 

2 Tbsp red curry paste

3 tsp turmeric powder

400 ml coconut milk canned 

2 Tbsp soy sauce (or Tamari for gluten free)

2 Tbsp fish sauce

1 Tbsp oyster sauce 

1-2 Tbsp organic coconut sugar( to taste)

DIRECTIONS:


1.) Place a wok or a skillet over medium high heat.


2.) Add olive oil and heat for 30 sec then the chopped onion until is translucent.


3.) Add shrimp and cook them for 30 sec per side until they are done.


4.) Add the turmeric and red curry paste. Combine.


5.) Add coconut milk, soy sauce, fish sauce and coconut sugar. Let it shimmer for 5 minutes until the sauce is thickened a bit.


6.) Cook the miracle noodles as the instructions. Serve them in a plate with the curry on top.

* Note: You can sprinkle with black and white sesame seeds and chili flakes.