Miracle Ziti Tuna "Pasta" Salad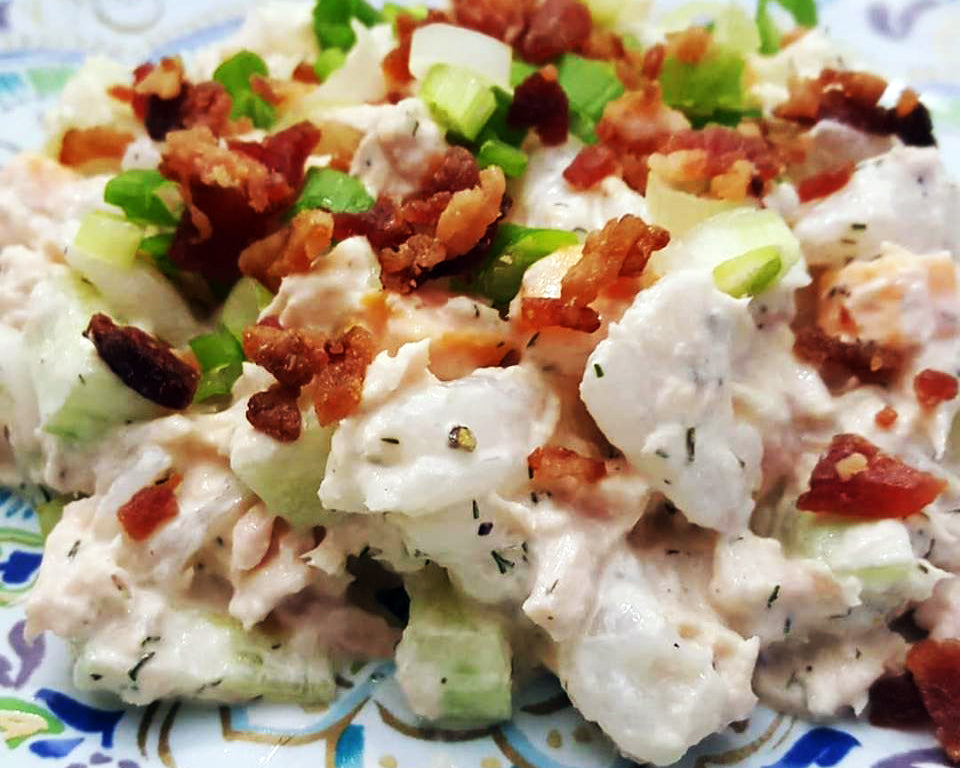 Did you know our low-carb noodles come is a variety of shapes? People are loving our keto friendly ziti! They make for a great pasta substitute in pasta salads, mac and cheese, and pasta bakes! Try making this delicious tuna salad with our Miracle Noodle Ziti!
INGREDIENTS:
1 package of Miracle Noodle Ziti
1 can drained tuna 
3-4 tablespoons mayo 
1/2 tablespoon dill 
Pinch of chili flakes 
Salt and pepper 
Peeled and diced cucumber about 2 tablespoons 
1- 1/2 oz cheddar cheese cubed
DIRECTIONS:
1. Prepare Miracle Noodle according to the package instructions. Rinse for 1 minute, boil for 2. Drain and return to a hot pan and dry out the noodles over medium heat till all water is absorbed. Set aside to cool.
2. Mix all ingredients together and fold in Miracle Noodle Ziti. Top with green onions and bacon bits.