One Pot Easy Miso Meat Sauce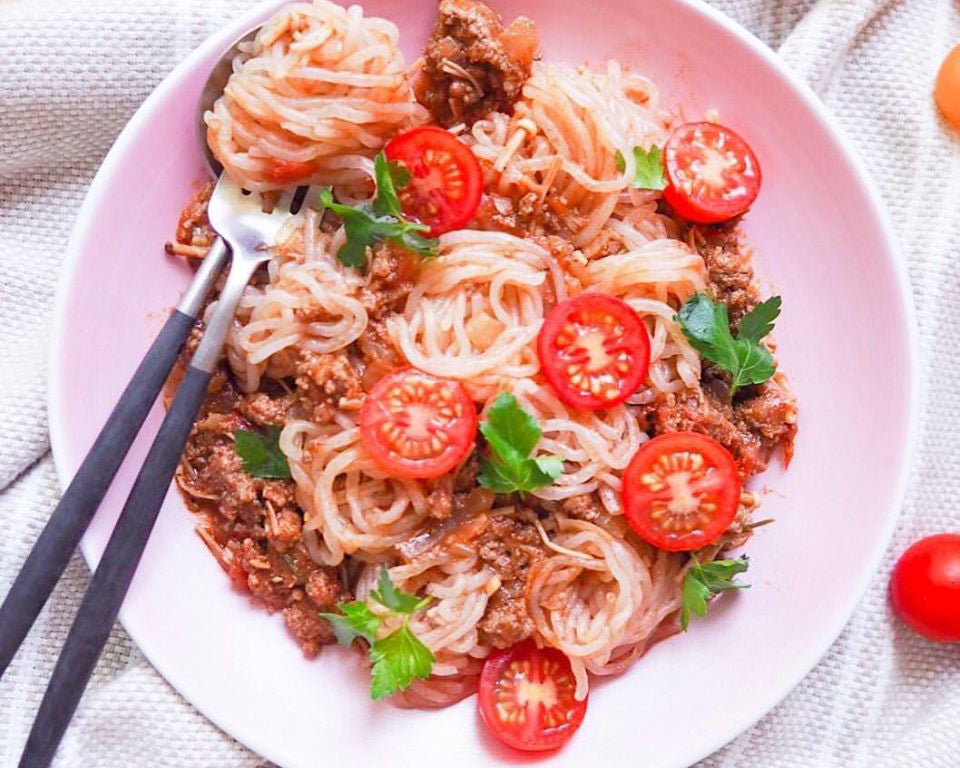 Yoko is cooking up a storm and serving up deliciousness. Check out this easy and flavorful meal using our keto-friendly angel hair!
"Recipe from west and ingredients from far east, and they enhance each other.
Here I post my easy one-pot meat sauce recipe. My secret is adding miso! Miso gives creaminess and rich umami flavor to the sauce. You got a package of miso left in fridge? Try my recipe and find new flavor miso can achieve.

I love bulk making meat sauce. They are so versatile and make everything so yummy. The pic is shirataki noodles from Miracle Noodle, mixed in my special meat sauce. It was so rich and yummm."
Recipe by Yoko AKA @yokos.kitchen on Instagram.


INGREDIENTS:

1 pack of Miracle Noodle Angel Hair
1 pound of ground beef
1 yellow onion, chopped
1 package of enoki mushrooms, chopped
3 clove of garlic, chopped
Dash of nutmeg powder
Pinch of black pepper
Pinch of salt
2 tablespoons of miso
12 oz of Marinara sauce
Olive oil as needed
Sliced grape tomatoes
Italian parsley
DIRECTIONS:
1. Prepare Miracle Noodle Angel Hair according to package. Set aside.

2. Add chopped garlic and olive oil in a pan and cook over low heat until it gets aromatic.
3. Add chopped yellow onion and cook over medium heat until onion pieces get translucent.
4. Add ground beef, Enoki mushrooms, nutmeg, pepper and salt to the pan. Stir fry until they almost cooked.
5. Add marinara sauce to the same pan and combine. Bring to the boil and simmer for about 5min.
6. Add miso and combine. Add salt if needed.

7. Fold in Miracle Noodle or plate sauce on top of Miracle Noodle with parsley and sliced tomato.
Note: Adding Enoki or any other kind of mushroom is important‼️ They add volume to the sauce and enhance the umami flavors. Mushrooms, and also miso, is rich in umami. And umami develops flavor and helps lower the amount of salt we use when cook.
Search #yokoskitchenrecipe for more meals like this on Instagram.