Paleo Pad Thai and Veggies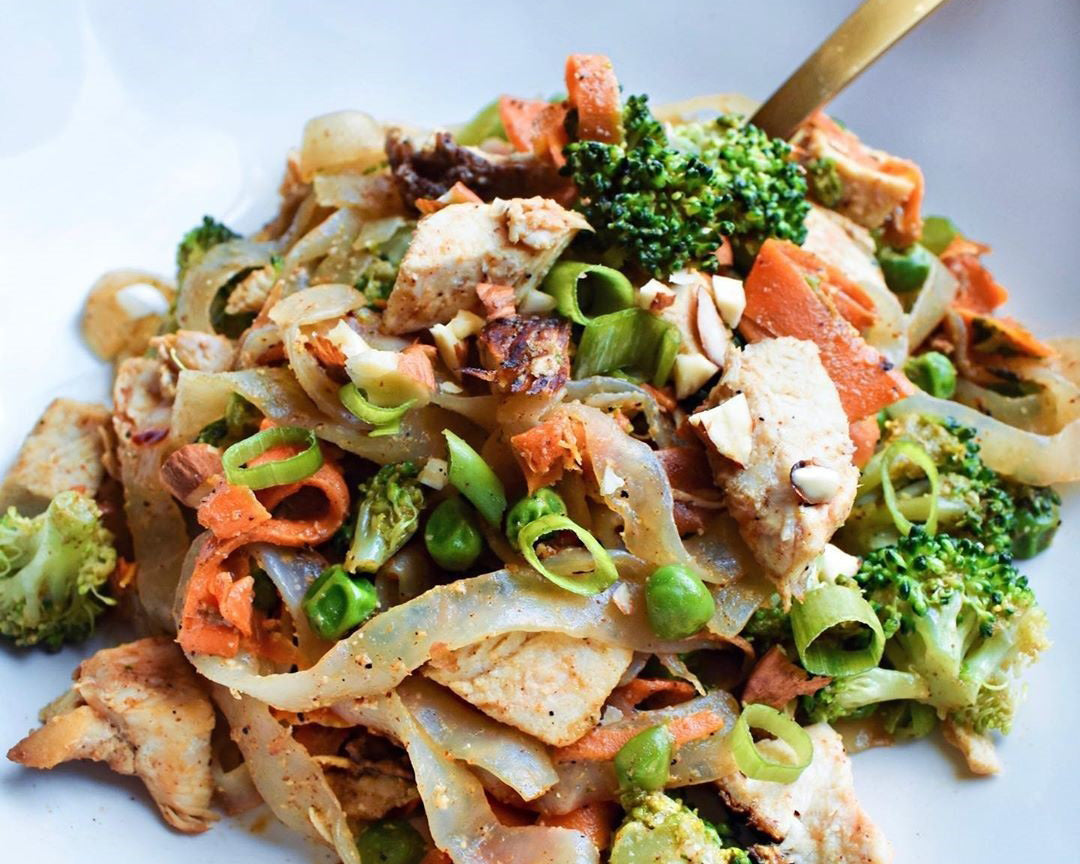 Ready for the easiest Pad Thai recipe ever? Amanda has made it look so simple with her Paleo Pad Thai + Veggies!
 

⠀

"This is one of the easiest, most filling, and delicious weeknight dinners I've had in a while. Using Miracle Noodle means that the only carb you're getting are from the veggies, but the health fats like coconut oil and almond butter make sure you're still getting full and tons of nutrients!"

Recipe Amanda Elyse by of 

@elysewellness.

 

INGREDIENTS:

Veggies of Choice
Miracle Noodle Fettuccine
Pre-Cooked Diced Chicken Chunks
1/2 Tbsp Coconut Aminos
1 Tbsp Almond Butter
Fresh Lime Juice
1/2 Tbsp of Coconut Oil

Seasonings to preference:

Garlic Powder
Black Pepper
Pink Sea Salt ️

DIRECTIONS:

1. Sauté veggies of choice in 1/2 tbsp coconut oil with a generous amount of garlic powder, black pepper, and pink salt to taste.

2. Once veggies are soft, toss in pre-strained Miracle Noodles, chicken, coconut aminos, almond butter, and a squeeze of lime.

3. Stir fry it all up and that's it! Easy-peasy!