Pumpkin Five Spice Miracle Noodle "Ramen"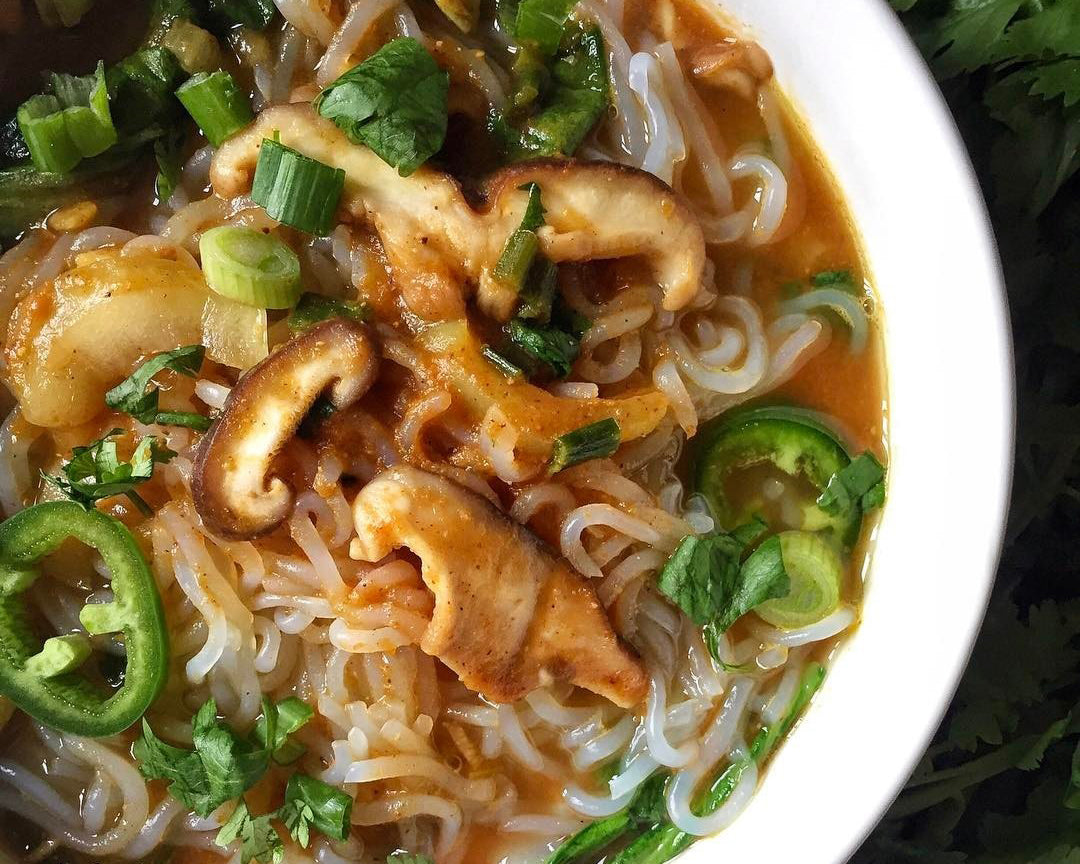 The spices and ingredients of this dish make for a fragrant and filling meal!
Recipe by Miracle Noodle Ambassador, Rebecca Spitzer.


Serves 4
INGREDIENTS:
3 tsp minced ginger
2 minced garlic cloves
5 oz sliced shiitake mushrooms
1 diced jalapeño
1/2 cup scallions, diced
12 oz bok choy, diced with stems/leaves separated
1 cup chicken broth
1 cup of canned pumpkin
1 Tbsp soy sauce 
1 tsp Chinese Five Spice (could use chili powder instead if you don't like the licorice taste of Five Spice)
2 bags Angel Hair Miracle Noodle or Organic Spaghetti
Handful of cilantro
Squeeze of lime juice

DIRECTIONS:
1. In a large pot, sauté ginger and garlic in a bit of spray oil until fragrant, a few minutes. 


2. Add mushrooms, jalapeño, and scallions and sauté until mushrooms brown, another few minutes.


3. Add bok choy stems, and sauté until softened. 


4. Add chicken broth, pumpkin, soy sauce and five spice; reduce to a simmer and cook for 10 minutes. 


5. While soup simmers, prepare Miracle Noodles; I like to drain the bag, rinse, microwave for 1 minute, rinse again, and microwave once more; this replaces their internal moisture with plain water and limits their inherent smell/taste.

6. Add noodles and bok choy leaves to soup, stir to combine. Once leaves are softened, garnish with cilantro and lime (plus additional raw jalapeno and scallions to taste) and serve.