Pumpkin Sage Soup with Miracle Rice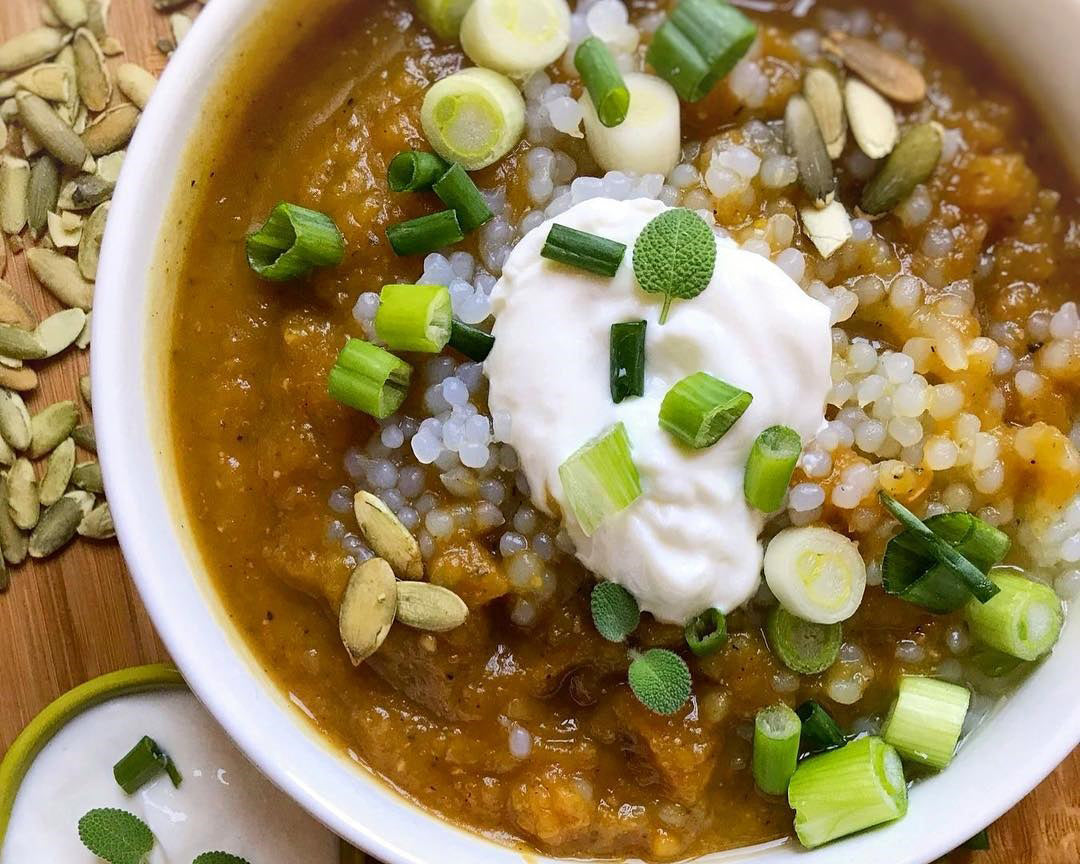 Miracle Noodle Ambassador and healthy recipe creator, Rebecca, is back in the kitchen packing fall flavors into low calorie meals! She has the perfect soup for your holiday meal! This soup can also take on the consistency of a stew. It's filling and delicious!

Follow Rebecca on Instagram at @thelowcalorielife!

This recipe was adapted from Gina Homolka of @skinnytaste.

"I want to emphasize that this soup could work with really any squash you have (doesn't have to be pumpkin) and that if you want to buy a box of butternut squash soup at Trader Joe's and put your Miracle Rice and toppings right into that, nobody here is judging you one bit. (I just don't like to carry heavy boxes of soup home from the store, because I don't have a car  - one more good reason to make my own soup and stock up on Better Than Bouillon.)"

INGREDIENTS

1 bag of Miracle Rice, prepared
2 medium sugar pumpkins ⠀
2 medium shallots (or one onion)⠀
4 cloves garlic⠀
4 cups of chicken broth (I LOVE @betterthanbouillon)⠀
Handful of fresh sage / dried sage, whatever you have ⠀


DIRECTIONS

1. Roast the pumpkins - I cut them in half, scooped out the seeds, and baked at 425 for 60 minutes.⠀

2. When the pumpkin is cooling, soften shallots and garlic in the bottom of a dutch oven (have I ever talked about how much I love my @lodgecastiron dutch oven?! AMA.)

3. Scoop out the flesh from the pumpkin and add it to your pot, along with broth, sage, salt, pepper. ⠀

4. Cover the pot and simmer for 15-20 minutes, then use an immersion blender to smooth it out.⠀

5. I served one cup of soup with one bag of Miracle Rice - strongly prefer rice in soups like this, it's so much easier to eat - then topped it with sour cream, scallions, and pumpkin seeds.⠀