Stuffed Savory Miracle Rice Delicata Squash with Broccoli and Chicken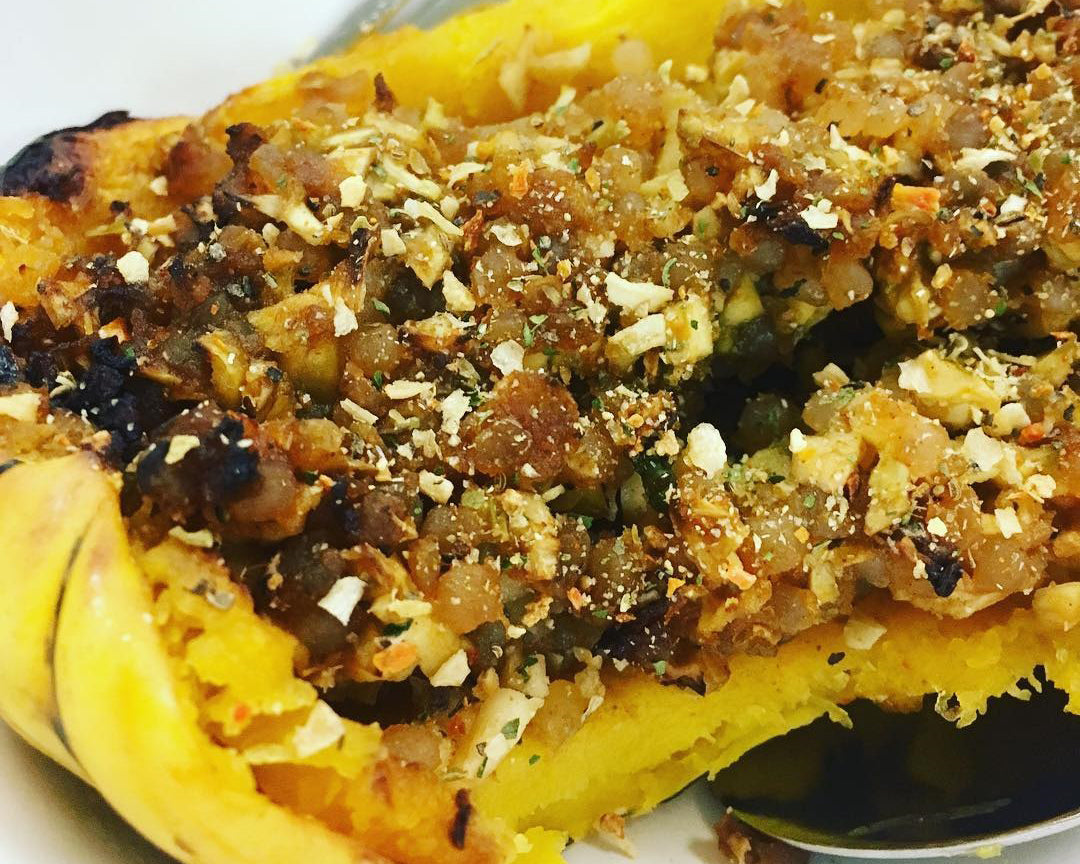 is @Craving_Happy on Instagram and is also one of our treasured Ambassadors! She's a pro at amazing and filling recipes that make us all hungry! This time, she brings us a squash stuffed with Miracle Rice, broccoli, chicken, and pumpkin. Make this as a delicious side or serve it as a meal on it's own!
INGREDIENTS

1 Bag of
Miracle Rice
2 cups of riced broccoli or cauliflower
1/2 teaspoon paprika

3 tablespoons of canned pumpkin

2 tablespoons of Bragg's Liquid Aminos


DIRECTIONS
1.) Puncture delicata squash skin with a fork and cook in microwave on high for 4 minutes.

2.) While the squash is cooking, prepare Miracle Rice according to package instructions.

3.) Heat coconut oil in a small skillet on the stove and briefly sauté broccoli rice with seasonings, pumpkin, and liquid aminos.

4.) Roast pre-cooked chicken strips according to package.

5.)  Add the pumpkin veggies mix and grilled chicken to the miracle rice and combine well.

6.) Carefully remove the squash from the microwave and cut open (watch for the steam that will come out), then de-seed the squash with a fork.

7.) Set seeds aside for roasting if you want–they make for a great crunchy snack!

8.) Fill each half of the squash withe the stuffing mixture.

9.) Enjoy!