Seared Salmon Shirataki Bowl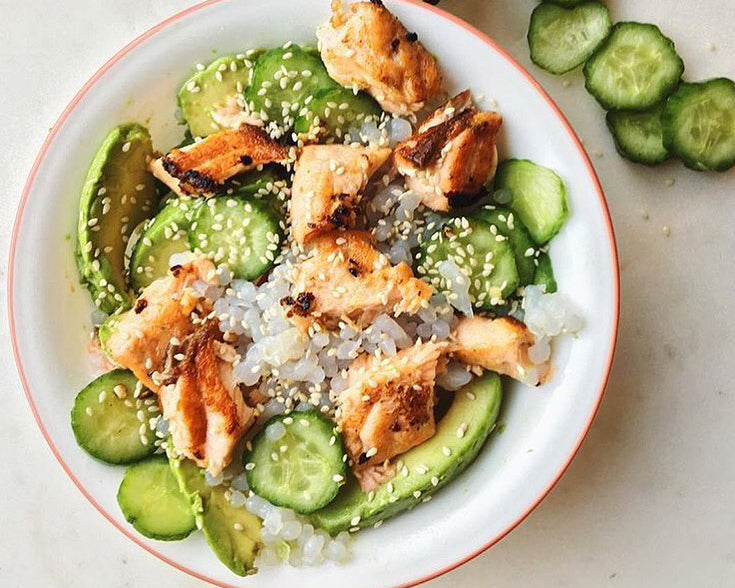 Green with envy over Sarah's Seared Salmon Shirataki Bowl!
"This bowl is low-carb, thanks to Miracle Noodle! And it's easy prep + it's full of health omegas and good fats!"

Recipe by Sarah Klahr of @klahrs.kitchen on Instagram.


INGREDIENTS:
Amounts to preference unless otherwise indicated
Salmon filets
1 pack of Miracle Rice
Persian Cucumber, sliced
Avocado
1 Tbs sesame oil
1 inch fresh grated ginger
2 cloves of garlic, minced
1 pinch pink salt
1 tbs ghee
DIRECTIONS:
1. Marinate the salmon in toasted sesame oil, ginger, garlic, and pink salt and let sit for 30 mins in the fridge. Then sear the salmon over medium heat in ghee for 3-4 minutes per side.
2. Prepare Miracle Noodles as per instructions on packaging.
3. Assemble the bowl with the rice & cubed salmon. Top with sliced Persian cucumber and avocado, then sprinkle with sesame seeds and Himalayan pink salt. Delicious & easy!