Shrimp and Spinach Miracle Noodles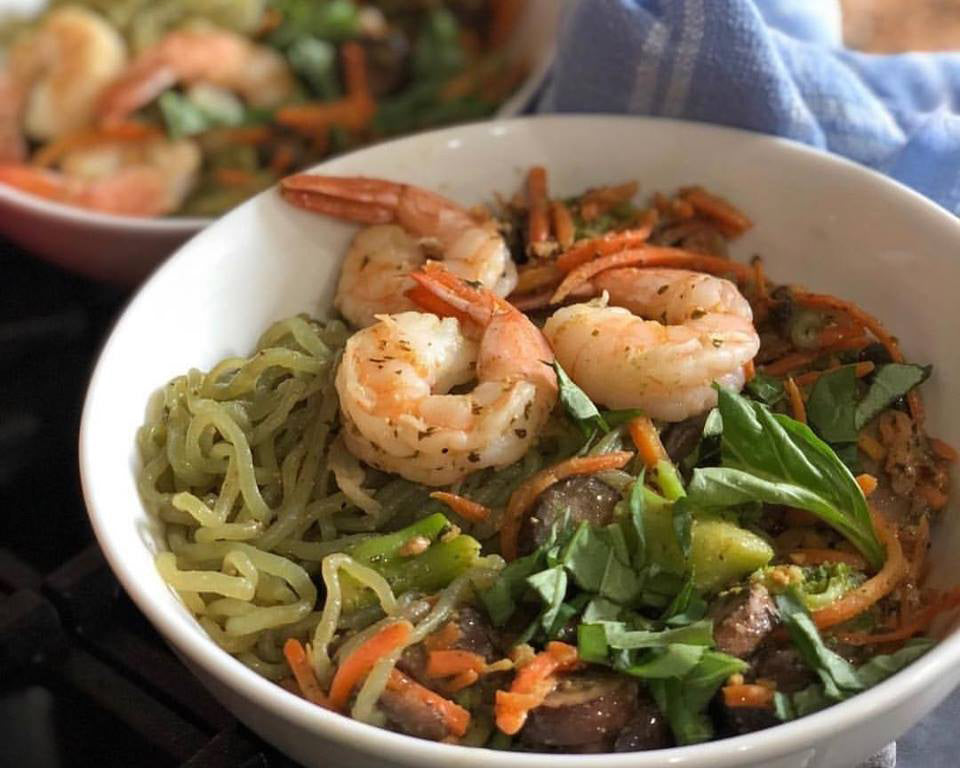 People are loving our spinach noodles! They add a bit of flavor with the great benefit of fiber from our zero net carb pasta. Check out what Chach Sakamoto made for her Weight Watchers friendly meal!

"And then Dinner! Miracle Noodle Spinach Angel Hair at 0 Smart Points!!!"
INGREDIENTS:
Total Smart Points: 2.5 sp

1 package of Miracle Noodle Spinach Angel Hair
Cooking spray
1 shallot, thinly sliced
1 cup baby portabella mushrooms, sliced
Carrots, sliced
Shrimp, cooked
2 tablespoons of pesto

DIRECTIONS:

1. Cook Miracle Noodle Spinach according to package. Set aside.

2. Saute shallot, carrots, mushrooms till tender.

3. Add pesto and shrimp along with Miracle Noodle Spinach till warmed through.
I used cooking spray then sautéed shallot, baby portabellas, carrots, and shrimps,

Note: Adding 2 tablespoons of of pesto (5sp) = 2 servings, each bowl at 2.5 sp