Smoked Beef Shorty Japchae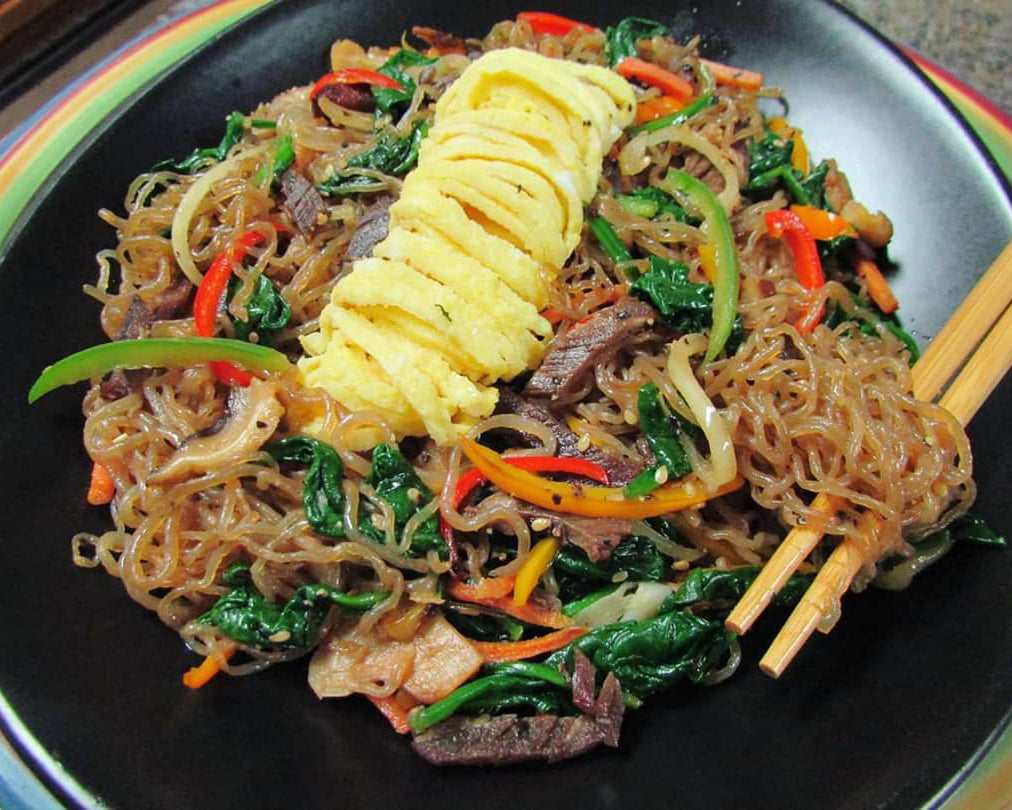 Did you know we offer out Angel Hair that's ready in a pinch? Make this with our Miracle Noodle Angel Hair.
Our Ambassador Sherri made this great take on a classic Korean dish with our noods.
"Smoked Beef Shorty Japchae made with Miracle Noodle Angel Hair is on board today. This is one of my favorite Korean dishes using shirataki noodles. If you want to cut down on your carb intake, simply replace your
carb-loaded noodles with one of Miracle Noodle's products. You will not be disappointed."

Recipe by

 

Cooking with Love & Passion with Sherri Williams

Note: Feel free to sub with your own favorite meat. Some stores offer pre-smoked meats in the deli case. We have added a link showing how to make smoked beef short ribs as well as a link which teaches you how to make a basic egg omelette. When it comes to the apple cider vinegar, sesame oil, tamari, and swerve, and salt, a little goes a long way. Make sure to taste and adjust for preference.
INGREDIENTS:
Amounts are to preference unless specified

Smoked beef short ribs - make ahead or buy pre-made smoked meat
Plain Egg omelette - make ahead
1 pack of Miracle Noodle Angel Hair
Bell peppers, thinly sliced
Serrano peppers, thinly sliced
Carrots, thinly sliced
Shitake mushrooms, thinly sliced
Spinach
Onion, thinly sliced
Garlic, crushed
2-4 Tbs Tamari
1-2 Tbs Sesame oil
Sesame seeds
Apple cider vinegar (Start with 3-4 Tbs up to 1/4 cup)
1-2 Tbs Swerve
Kosher salt
Cracked black pepper
DIRECTIONS:
1. Rinse Miracle Noodle Angel Hair for 15 seconds, drain, then boil for 2 min. Drain and toss in a hot pan to dry out. Set aside.
2. Put sesame oil in a pan and cook the garlic till fragrant. Add onion and veggies - but save spinach toward the end to wilt.
3. Combine tamari with oil, swerve, salt, pepper, and vinegar to taste. Toss in the pan along with the noodles, beef (sliced) and marinade. Let flavors set.
4. Serve up and top with an omelet and sesame seeds.