Spaghetti and Meatball Nests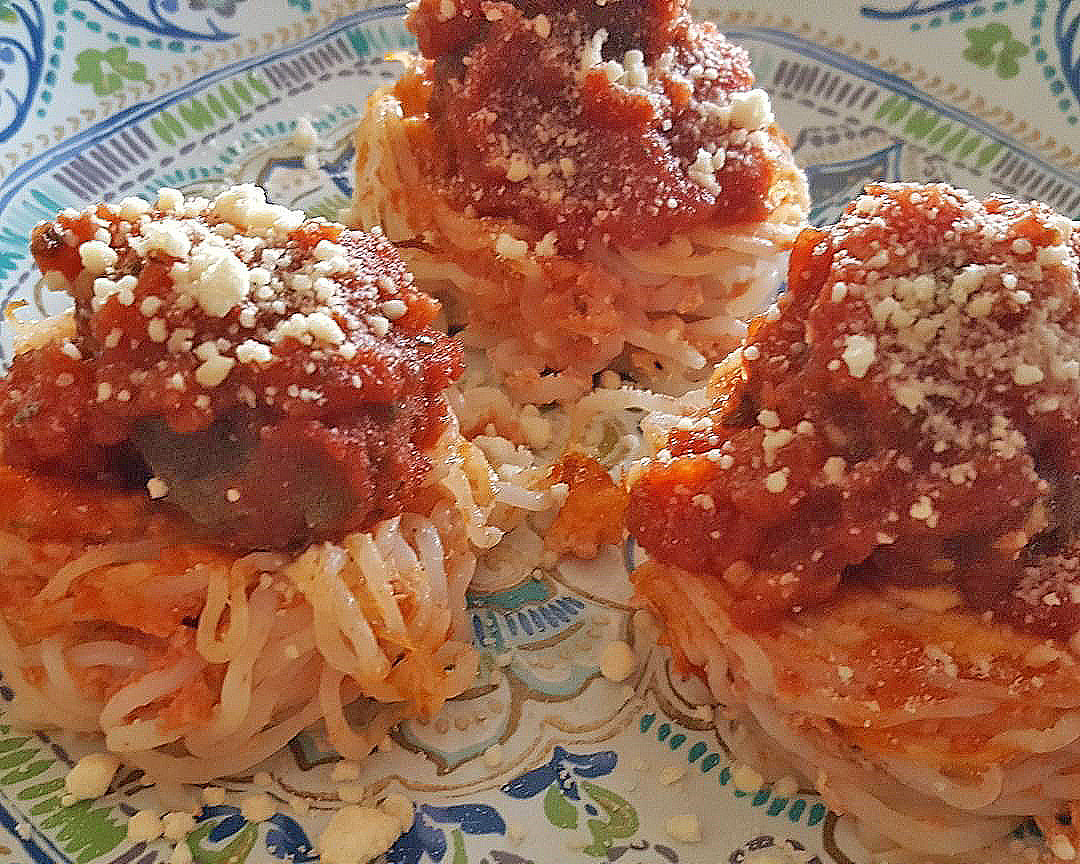 Break out the muffin tin for a great bite-sized version of spaghetti and meatballs! This creation comes to you from our wonderful Ambassador,
!
Amber is on a health journey, and has managed to lose 102 lbs. She uses Miracle Noodle regularly in her meal plans! Follow Amber for some great healthy living and transformation inspiration. She can be found on Instagram at @ambergetfitcarniello!
Make this dish with Miracle Noodle Angel Hair Pasta!
Serves 6
INGREDIENTS:
1 package of Miracle Noodle Angel Hair
1 cup of pasta sauce
1/2 cup of mozzarella cheese
1 egg
Meatballs (pre-packaged or make your own).

DIRECTIONS:
1. Preheat oven to 375
2. Prepare miracle noodle as package instructions. Allow to cool.
3. Add 1/2 cup sauce, 1/2 cup cheese and beaten egg.
4. Place even amount in greased muffin tin this recipe makes 6.
5. Bake for 15-20min. Prepare pre-made meatballs.
6. Top with a meatball and sauce. Sprinkle with Parmesan cheese.