Spicy Ramen with Soft Boiled Eggs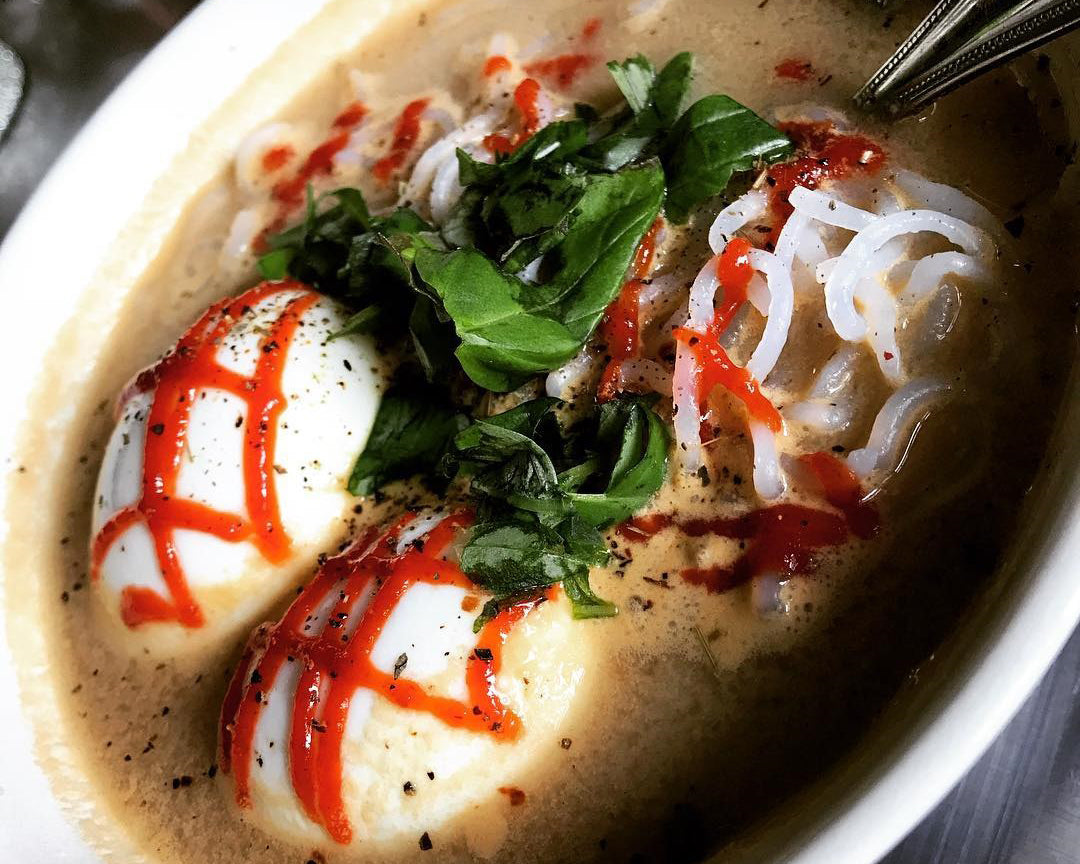 Looking for an easy feel-good meal? Try what Megan Marconyak made.
"Semi-homemade lunch concoction turned out surprisingly tasty. Can't wait to make this again with more add-ins next time!"
INGREDIENTS:
Amounts to preference
Ramen broth
Salts of the Earth porcini mushroom salt
Village Garden piquant spice grinder
Miracle Noodle Angel Hair, prepared according to package
Soft boiled eggs
Sriracha
Fresh basil
DIRECTIONS:
1. Warm your broth and season with mushroom salt and piquant.
2. Add prepared Miracle Noodle Angel Hair.
3. Top with eggs, sriracha, and basil.

Note: Never made a soft boiled egg before? Check out this helpful guide.