Spinach Walnut Parmesan Pesto Fettuccine with Salmon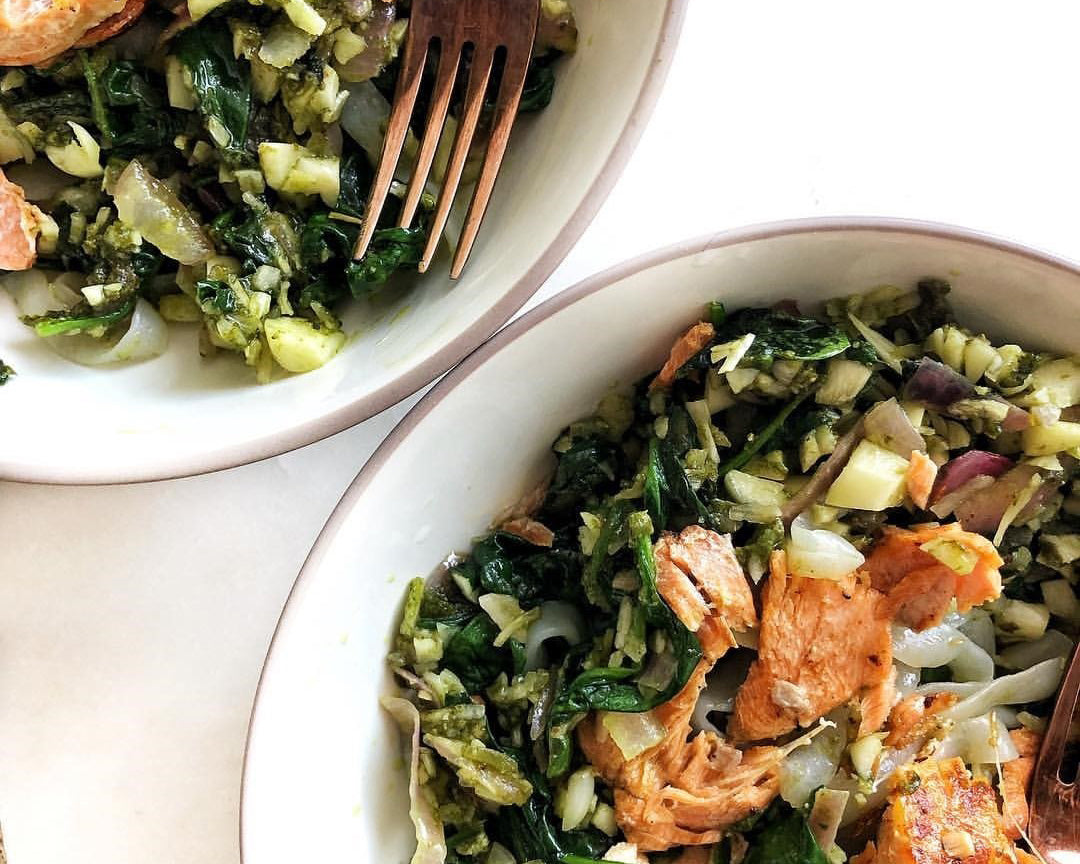 Lindsey used Miracle Noodle Fettuccine in a spinach and walnut Parmesan persto tossed veggies, spices, and wild-caught salmon.
"So, so, so good and took me less than 30 minutes to throw together! I love using these fiber and full zero-carb noodles for so many reasons, but my favorite is that they are a prebiotic that all of our good gut friends like to use as noursishment to keep their home and out home happy + healthy."


Recipe by @leaninglindsey on Instagram.
INGREDIENTS:
For the Dressing - amounts to taste

Olive Oil
Turmeric
Black pepper
Garlic salt
Lemon
Sliced red onions
Spinach
Garlic powder
Garlic salt
Dried minced onion
Wild caught salmon
DIRECTIONS:
1. Make the dressing by whisking all the ingredients together. Season to taste.
2. Prepare Miracle Noodle according to package.

3. Toss noodles into pesto along with garlic, red onion, spinach, garlic powder, garlic salt, and dried onion. Set aside and let flavors absorb.

4. Cook salmon. Drizzle some of the dressing on the salmon before baking at 450 for 12-15 minutes. Reserve some dressing for plating.


5. Plate noodle mixture and top with salmon and remaining dressing.