Steak and Mushroom Fettuccini Noodles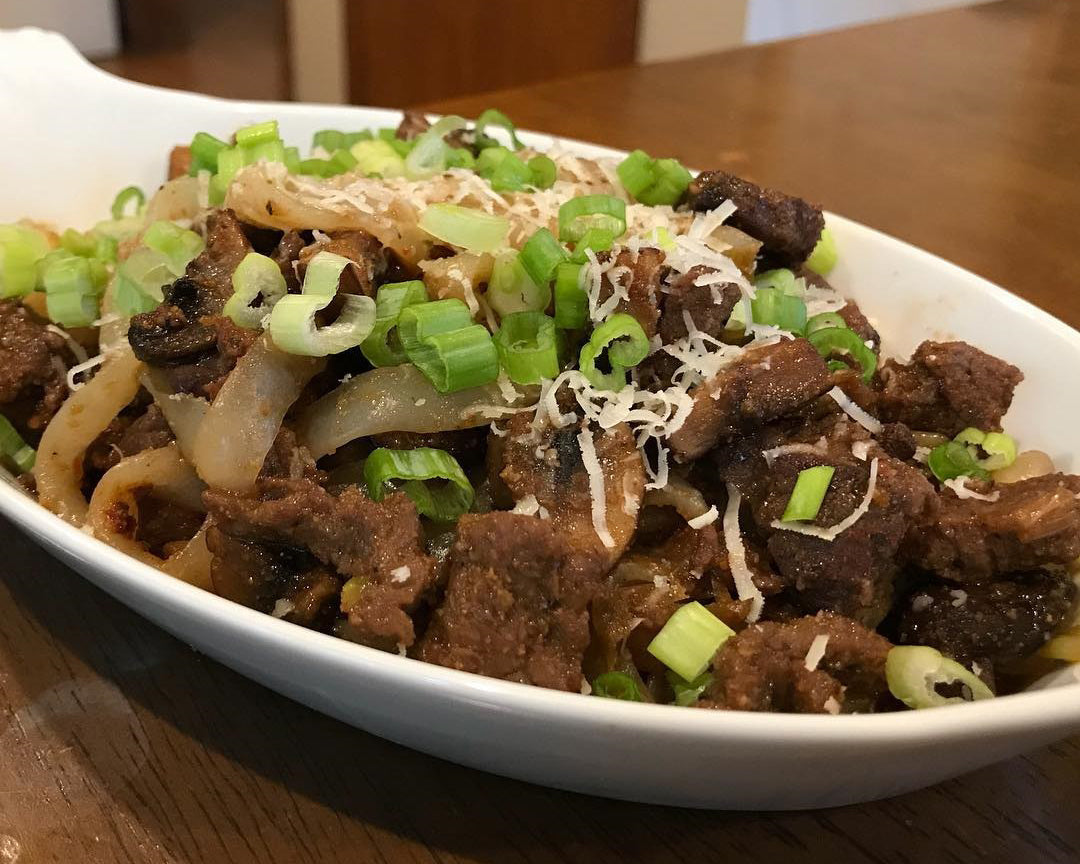 Health Coach Dave Keiner is showing us his low-carb meal made with our plant-based Miracle Noodle Fettuccini. Steak and noods? YES, PLEASE!
"Tonight's comfort lean and green. Quick, easy, and so tasty! What a super easy meal to put together." 
Eating healthy and feeling great! I'm just dreaming big about being small! If you're ready to see about a lifelong transformation for you send me a message and I'd love to tell you more about
what I'm doing!"

Recipe by Dave Keiner AKA @davekeiner on Instagram



INGREDIENTS:
Leftover smoked top round steak
Sliced mushrooms
Miracle Noodle Fettuccini
¼ cup of beef broth
Flavor God Garlic Lovers and Everything Spice 
A little Parmesan cheese
Scallion, thinly sliced and sprinkled over the top
DIRECTIONS:
1. Rinse Miracle Noodle for 1 minute, then boil for 2. Drain.
2. Use beef broth to cook mushrooms with seasonings, and throw in Miracle Noodle to soak in the flavors.
3. Throw in beef to warm through but not overcook.
4. Plate and top with scallion and Parmesan cheese