Three Cheese Miracle Rice. Egg, and Veggie Frittata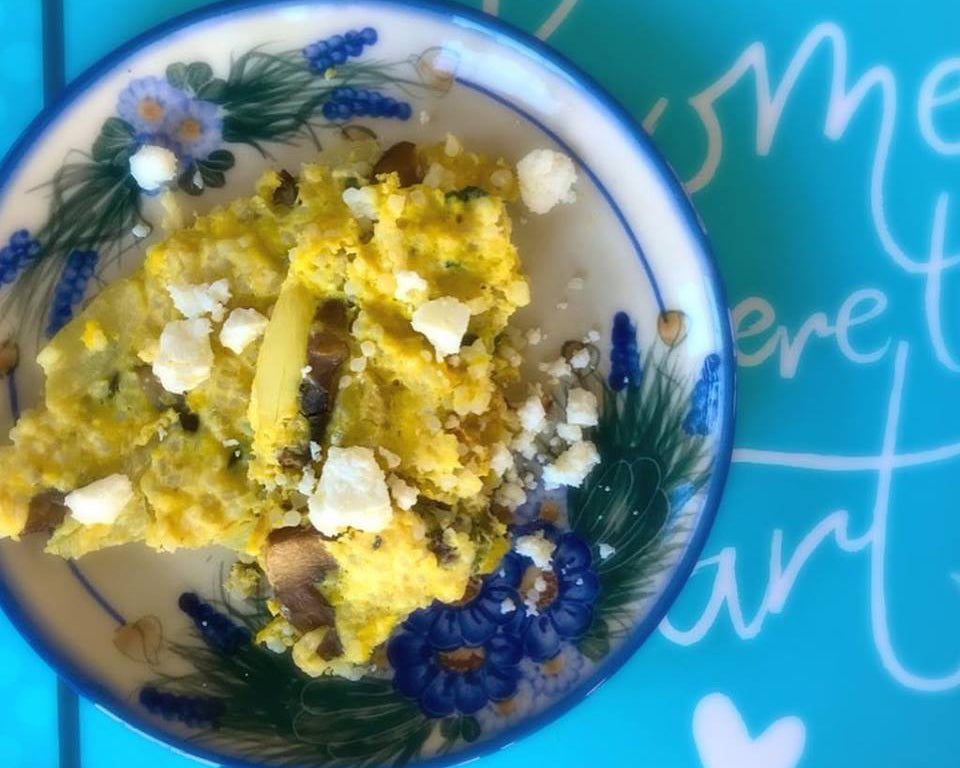 As promised, here's our next morning meal idea. This time, try our Miracle Rice for breakfast in the Frittata by our fan, Gina! It's lectin free and a perfect way to have a Plant Paradox Friendly plate!
Recipe by Gina Hill AKA @lectinfree_rv on Instagram.
INGREDIENTS:
Veggie, ghee, and feta amounts are to preference
1 pack of Miracle Rice
Asparagus
Mushrooms
Onions, diced
Ghee
Cauliflower rice, frozen
2 eggs, beaten
3 kinds of cheese of choice
2 tbs full-fat organic cream cheese
2 tbs goat cheddar
Goat feta
*Note: To keep this lectin-free when selecting your cheese, keep in mind hard cheeses are allowed from a cow if they are European sources. You can try goat cheese or buffalo mozzarella as well.
DIRECTIONS:
1. Prepare Miracle Rice as directed on package. Set aside.
2. Saute asparagus, mushrooms, and onions in ghee.
3. Add frozen cauliflower rice, put the lid on, and the burner on low. Stir every few minutes; breaking apart your rice.
4. When the cauliflower rice is all heated, add Miracle Rice, combining thoroughly.
5. Add eggs and your selection of 3 cheeses, organic cream cheese, goat cheddar, and some goat feta. Stir until well combined. Put the lid on the pan and heat on very low and let your egg just sit and cook slowly.