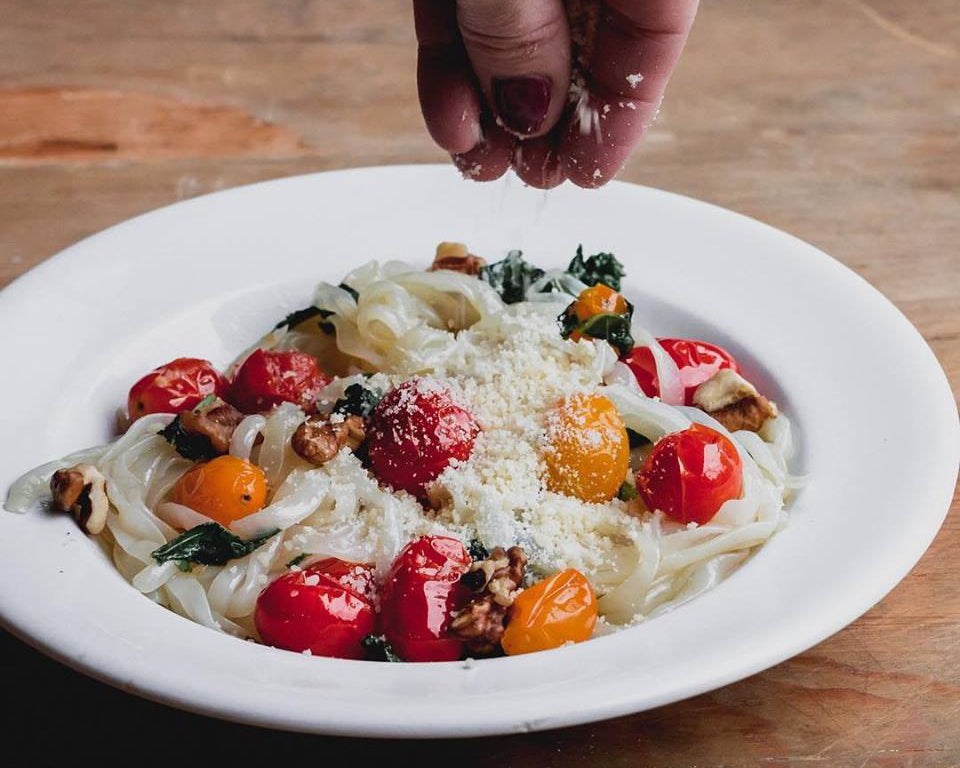 Looking for a meatless meal that's easy to throw together? Annie has a solution ready for you!


"Looking for something simple to make for dinner???
Try this Tomato & Kale Fettuccine using @miraclenoodle. The sauce is made from pan-fried cherry tomatoes, garlic, and lemon. Sprinkle with Parmesan cheese at the end!" -
Recipe by Annie Lampella AKA KetoFocus.



INGREDIENTS:
2 packages of Miracle Noodle Fettuccini 
1/4 cup olive oil
1 garlic clove, minced
8 oz cherry tomatoes
2 teaspoon salt
2 lemons, zested
2 cups kale
1/4 cup Parmesan cheese
DIRECTIONS:
1. Cook Miracle Noodles according to package instructions.
2. In a skillet over medium heat, add olive oil and garlic. Sauté until fragrant. Add tomatoes and sauté until a few start to pop.
3. Stir in lemon zest and kale. Continue cooking until kale wilts. Turn off heat and stir in Parmesan cheese.
4. Serve with more Parmesan cheese on top.