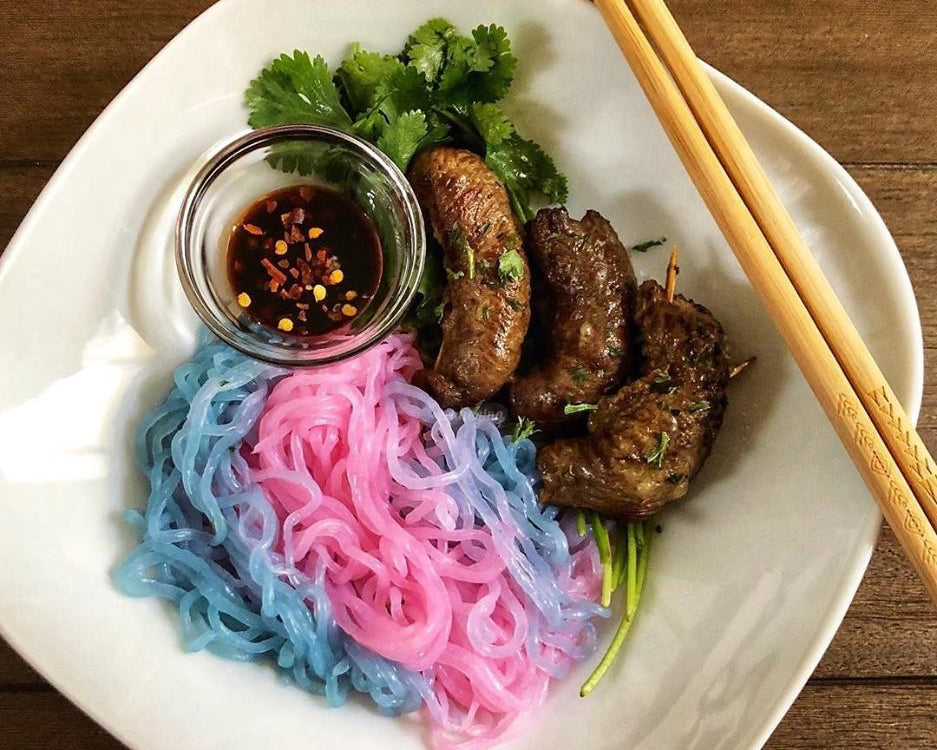 Make dinner magical!
This is a great way to get kids and adults to have fun with food!


"Made some unicorn themed shirataki noodles with Miracle Noodle!"

Magic made by Miracle Noodle Fan, 
Xen Pujol-Heying!
Find her Xen Instagram at @ketokitchxen.

INGREDIENTS:

1 Pack of Miracle Noodle Angel Hair
Purple Cabbage
Fresh lime wedges
Fresh lemon wedges

DIRECTIONS:

1. Prepare Miracle Noodle according to package and set aside.

2. Boil a piece of purple cabbage for 5 mins.

3. Turn the heat off and soak the noodles for about 5 to 10 minutes. Remove the noodles and place them in a bowl.⠀⠀⠀⠀⠀⠀⠀⠀⠀

4. To turn into pink, take a lime or lemon and squeeze some of the juice wherever you want it to be pink.