Vegan Ginger Thai Noodles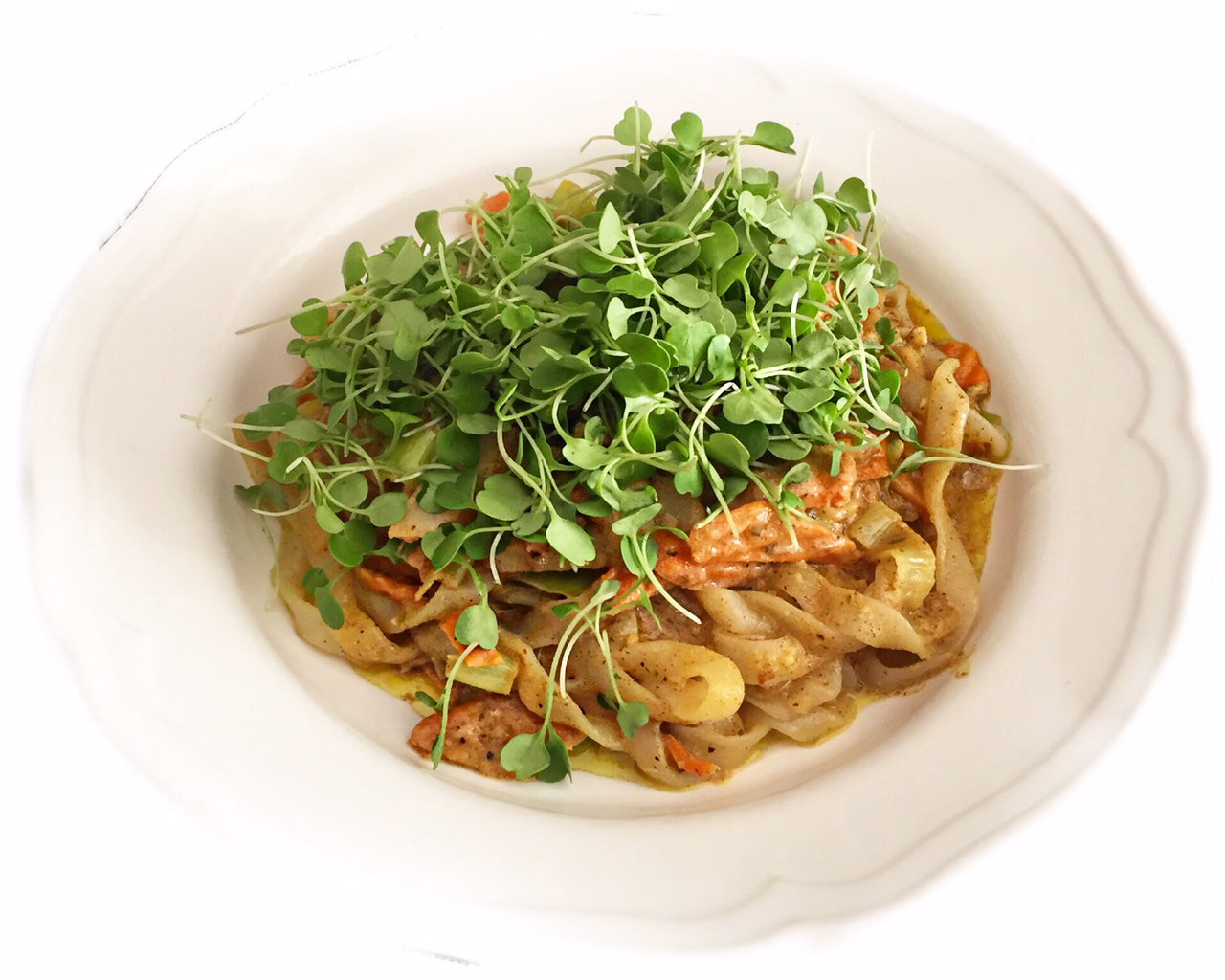 Our new Ambassador Danielle is throwing it down in the kitchen
 

with a delectable meatless meal! Try this one out for lunch or dinner!

"This could be called a healthier version of Pad Thai without using peanuts and rice noodles. I used Miracle Noodle Fettuccine and whipped up a delicious homemade ginger almond sauce. This dish is also Plant Paradox approved, gluten-free and soy-free."

Recipe by Danielle AKA @danielle.vegan on Instagram.



INGREDIENTS:

1 package Miracle Noodle Fettuccini 
2 tbsp extra virgin olive oil
1 1/2 cups carrots, chopped or julienned 
1/2 leek, sliced
1/4 cup water chestnuts, sliced
1/2 cup raw almond butter
1/2 cup coconut aminos
1 tbsp sesame oil 
1 tbsp minced ginger or ginger paste
2 minced garlic cloves 
Pinch of lava salt or pink salt, to taste
Lime juice, to taste
Arugula micro-greens, a handful on each plate

DIRECTIONS:

1. In a large saute pan or wok, heat olive oil.

2. Add garlic, leek, carrot, water chestnuts and any other veggies you may have on hand.

3. Cook for five minutes.

4. In a small bowl, mix together almond butter, coconut aminos, sesame oil, ginger, salt and lime juice.

5. Add ginger almond sauce to pan and fold into the vegetables.

6. Drain and rinse Miracle Noodles and add to pan.

7. Cook for two minutes then transfer to a plate, add micro-greens to the top and serve.

8. This will make enough to serve two.

Like this meal?
Check out other great vegan recipes from Danielle at daniellevegan.com.