Vegan Meatball Miracle Meal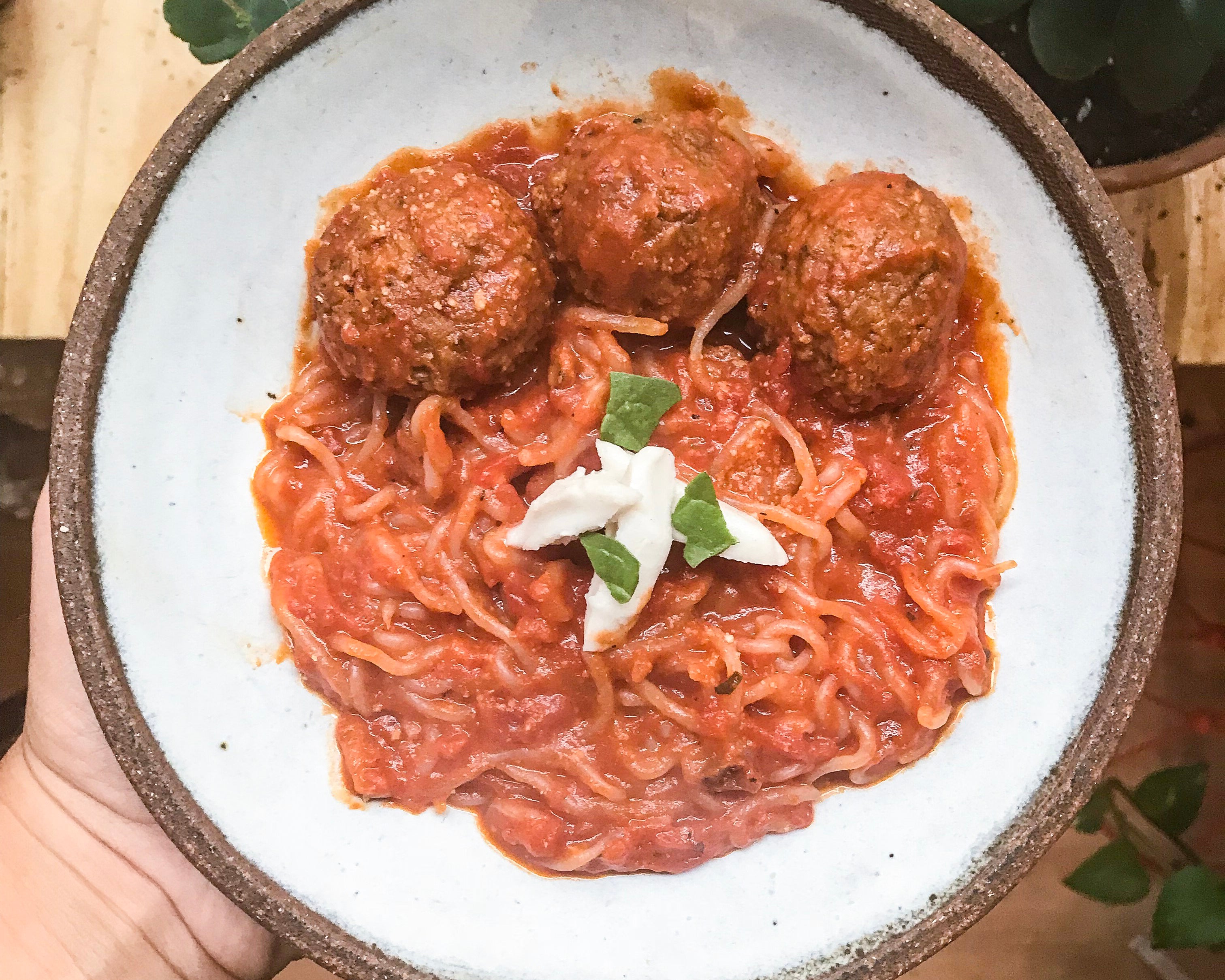 This recipe comes from customer,
. Kalie, is known on Instagram as @thewholesomeholistic. She is a Holistic Registered Nurse living the vegan low-carb lifestyle.
Learn more about Kali by visiting her blog at The Wholesome Holistic and on Instagram at @thewholesomeholistic.

Make this delicious vegan dish with Miracle Noodle Angel Hair!
INGREDIENTS
One package of Miracle Noodle Angel Hair Pasta
Organico Bello no sugar added tomato sauce
Gardein non GMO vegan meatballs
Miyokos Kitchen VeganMozz
Basil shreads
A Drizzle of extra virgin olive oil

DIRECTIONS

1.) Prepare Miracle Noodle Angel Hair by rinsing for one minute, then boiling for 2 in a pot on the stove.
2.) Drain the noodles and then return the noodles to the hot pot and move around until all water is absorbed, and noodles slightly squeak. Set noodles aside.
3.) In a saucepan, warm the tomato sauce on the stove till simmering and add the meatballs and the noodles. Give time for the flavors to combine.
4.) Once ready, plate with slices of VeganMozz and basil. Drizzle with olive oil.