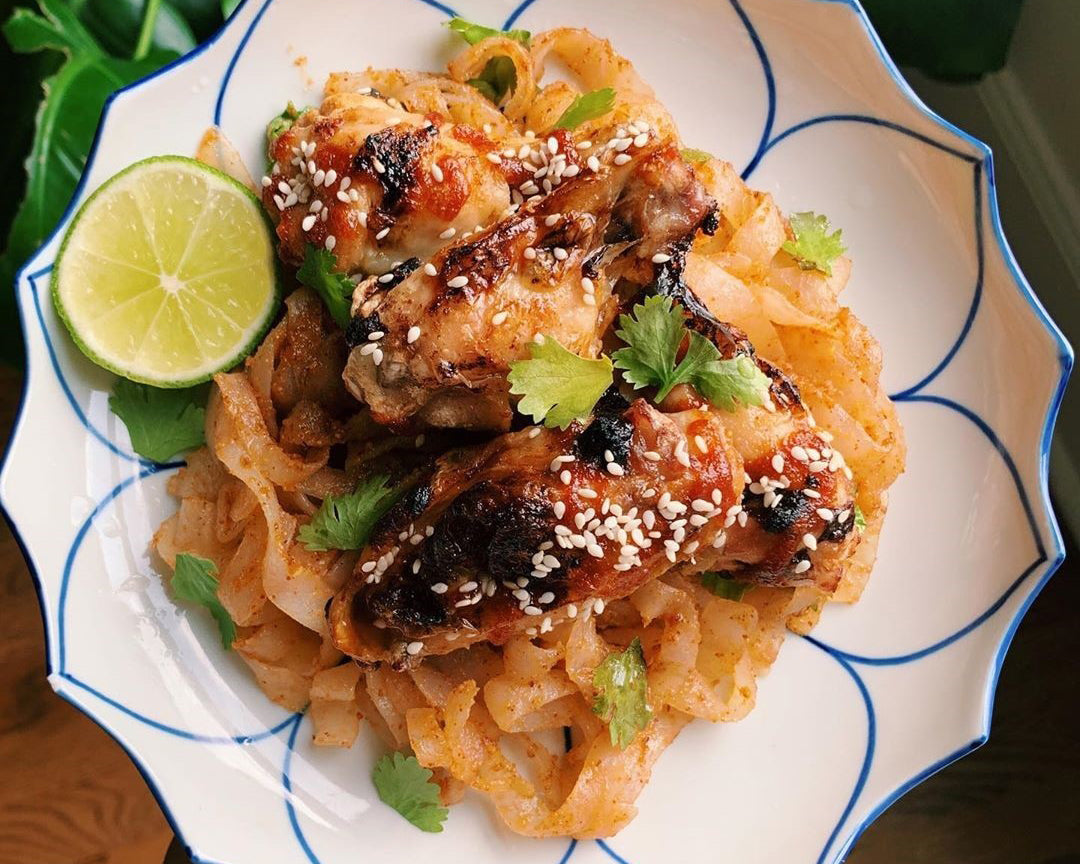 Looking to spice up your wing game? Look no further than this funky recipe from Paige that she calls her "Wangz + Noodz." ️
Recipe by Paige Geffken AKA @_foodpaige on Instagram.


INGREDIENTS:
Chicken wings
Miracle Noodle Fettuccine Pasta
Coconut oil
Swerve Sweetener Sugar Replacement
1 Tbsp raw almond butter
1 Tsp fish sauce
2 Tbsp chili garlic
3 Tbsp ️
DIRECTIONS:
1. Bake the wings until crisp, then coat in chili garlic sauce and Swerve. 2. Place wings back under the broiler to char.

3. Drain and rinse pasta, then sear it with coconut oil and mix in remaining ingredients.

4. Remove wings from heat, plate together, garnish, and enjoy!