We Get It, You're Tired, But You Want To Eat Healthy, Pasta Recipe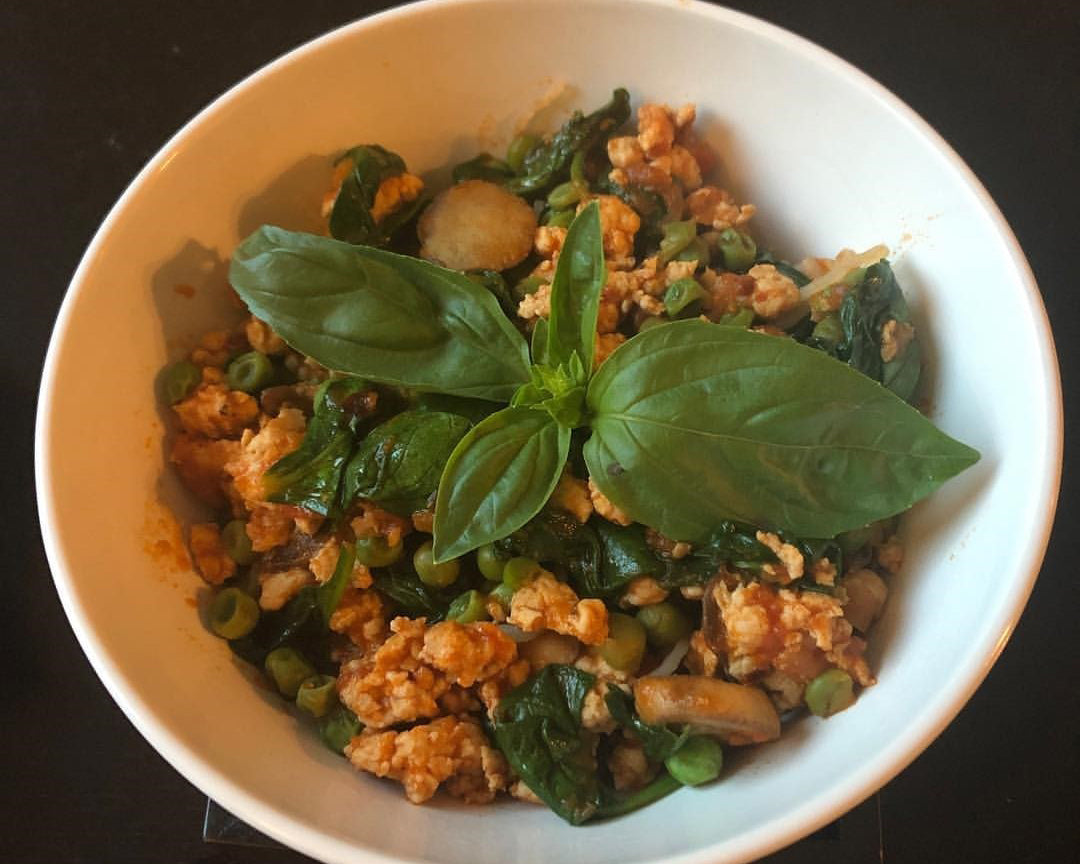 Handle your pasta cravings with our keto-friendly Miracle Noodles! Lean protein, tomatoes, basil, and greens make this a well rounded meal.
"One of the things I miss the most is pasta, daily (I mean it's that good). I used to have this pasta dish on rotation, and I've kept the recipe the same, except I've cut out the wine and replaced the pasta with Miracle Noodle."
Recipe by Sheila Emami AKA 

@champagnemami_aka.
INGREDIENTS:
(Takes 30 mins, serves 2)
1 tbsp extra virgin olive oil 
1 tsp red pepper flakes 
1/2 small onion, diced 
2 garlic cloves, minced 
1/2 cup of button mushrooms, sliced 
1 cup of peas 
1/2 lb ground chicken or turkey
1.5 cups of baby spinach 
2 cups of Pomi strained tomatoes 
1 package of Miracle Noodle Angel Hair
10 leaves of basil, chopped 
Salt and pepper to taste
DIRECTIONS:
1. Prep Miracle Noodle according to package and set aside.
2. In a pot, heat oil over medium-high heat. And pepper flakes for 3 mins.
3. Add onions and sauté until translucent.
4. Add garlic and cook for 30 seconds.
5. Add mushrooms and peas and sauté for 3-5 minutes. After the mushrooms are cooked down, add the chicken/turkey. Season with salt and pepper. Using a wooden spoon, break up the meat until it is crumbled and cooked.
6. Add Pomi and Miracle Noodle and cook for 15 minutes (remember to keep stirring so it doesn't stick to the bottom).
7. Finally, add the spinach and cook until wilted. Top with basil. Enjoy!